Shelter Inclusive Place Copal, in which Shelter is involved in construction and operation, won the "Good Design Best 100" at Good Design Award 2022.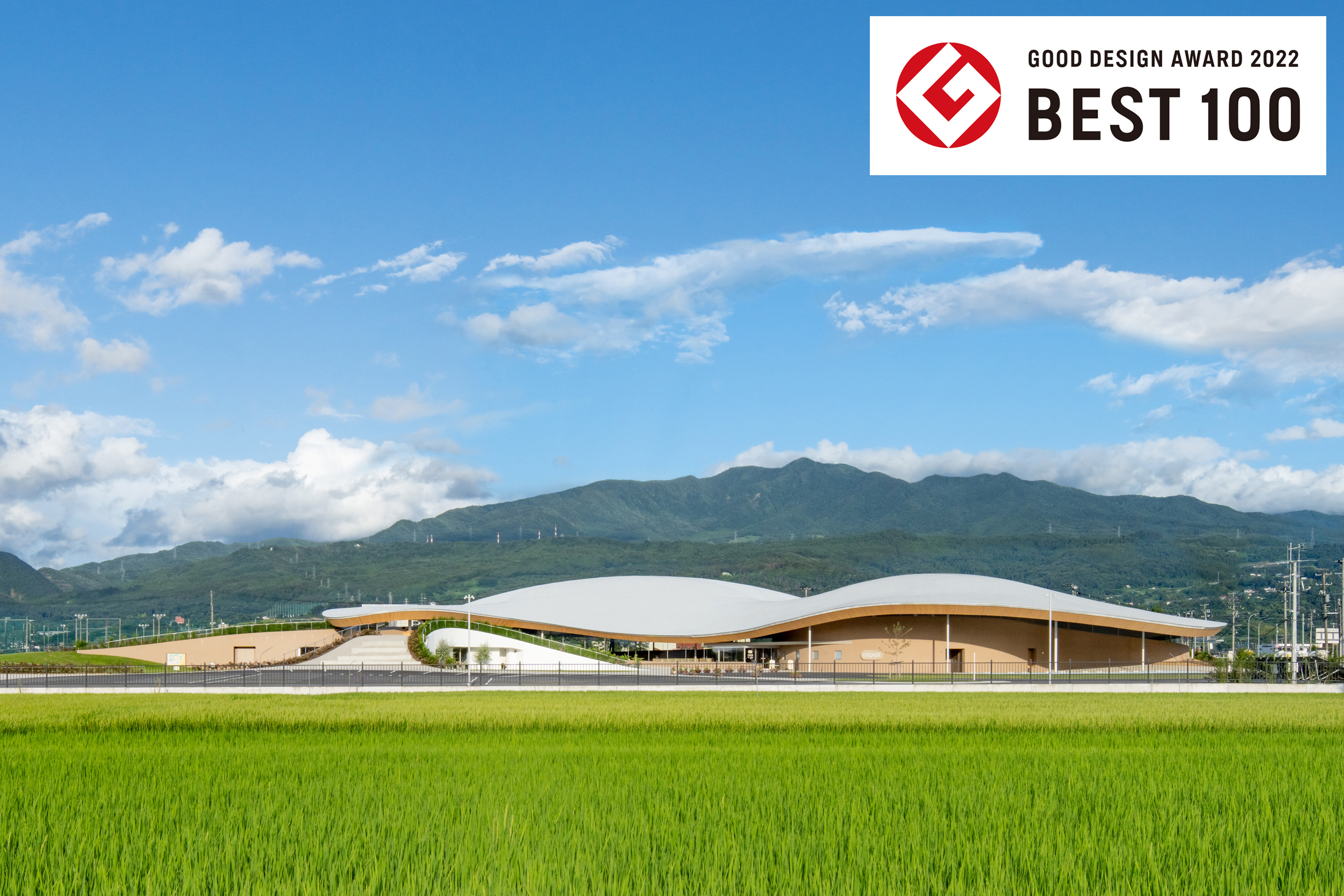 【Evaluation】
This is a happy architecture that was realized by establishing an ideal relationship between three parties of design, construction, and operation through the PFI system, and by incorporating the opinions of experts, users, and the government at workshops. The unproductive binary opposition between design and barrier-free is often discussed, but this architecture shows that good design can encompass both. In other words, instead of bothering to add a design that deals with obstacles, the whole and details are created in a way that the architecture itself becomes a character. The design positively grasps various types of individuality, and a truly inclusive attitude turns into architecture. Of course, the architecture should be also highly evaluated in terms of symbolism and tectonics, such as the scenery of the undulating rooftop that corresponds with the Zao Mountain Range and the steel truss with a three-dimensional curved surface analyzed by a computer.
■ Overview of Shelter Inclusive Place Copal
Copal, which opened in April 2022, is an inclusive children's play facility with few examples nationwide. It is "a place where all children with diverse personalities and backgrounds can play and learn, regardless of disabilities, race, language, or home environment." Shelter is the representative company of "Yume no Koen Co., Ltd.", a special purpose company that builds, operates, and maintains Copal.
Official website of the facility ▼
https://copal-kids.jp/
■ About "Good Design Award"

The Good Design Award is an activity to evaluate and promote Japan's leading designs, inheriting the Good Design Product Selection System established in 1957. As a global design award in which many companies and organizations participate from Japan and overseas, it is held every year with the aim of improving the quality of life and using design to solve social issues and themes. The symbol of the award "G Mark" is widely known as a symbol of excellent design.
Organizer:Japan Institute of Design Promotion
Supported by:Ministry of Economy, Trade and Industry / The Small and Medium Enterprise Agency / Tokyo Metropolitan Government / The Japan Chamber of Commerce and Industry / Japan External Trade Organization (JETRO) / ASEAN-Japan Centre / Nikkei Inc. / NHK / World Design Organization
◆ About "Good Design Best 100"
The Good Design Best 100 are 100 items that have been highly evaluated for overall Good Design Award Winner in terms of aesthetics, proposalability, and potential. It is selected as a design suitable for raising the standard of today's design, that can be a model in the future.
Official website of "Good Design Award" ▼
https://www.g-mark.org/